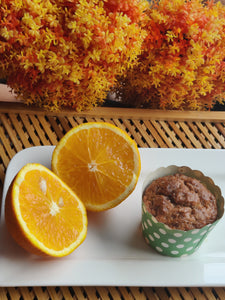 Fragrant, flavourful moist, soft and eggless Whole Wheat Orange Muffin made with freshly squeezed orange juice and fresh orange zest.
This cake is super moist with olive oil and brown sugar full of citrus flavor. The orange zest added to the cake takes it to the next level.

100% Vegetarian
Quantity: 5 pieces
Delivery within 2-3 days 
Note: Images are for representation purpose. 
This product is available for delivery only in Chennai