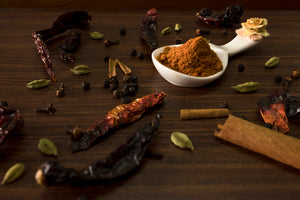 Homemade Tandoori Masala is an authentic spice mix used in Indian cooking to flavour meals prepared on a grill or in the oven.
A few tablespoons of this spice mix adds a smokey flavour to any dish.
Weight: 50g
Check out video recipe of Tandoori Masala at https://www.youtube.com/watch?v=6eNh4R61QQo
Great product for grilling
Grilled vegetables with Panner using this masala for the marinate and the flavor was simple amazing. Would highly recommend it.