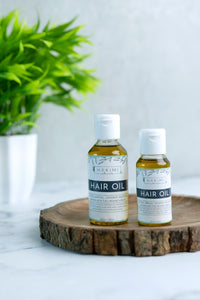 A perfect solution for all the hair related issues you face. Enriched with the goodness of natural oils like coconut, castor and mustard, our organic hair oil proves effective in
treating everything from hair-fall to dandruff.
A stress buster, this hair oil is a blend of tried and tested ingredients like onion seeds, methi seeds, amla, and more to nourish your scalp and improve hair growth.
Quantity Available: 60ml
Delivery within 2 days