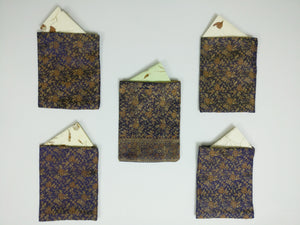 One pack contains 5 reusable pouches. A button is provided to seal the pouch and a gift tag for writing the message. Ideal for gifting money or trinkets. It can be used multiple number of times by just replacing the message tag.
It's an initiative towards "3R - Reduce, Reuse and Recycle".
Size: 12.5x9.5 cms (minimum)
Delivery within 2 days. 
Product ID: ME0109