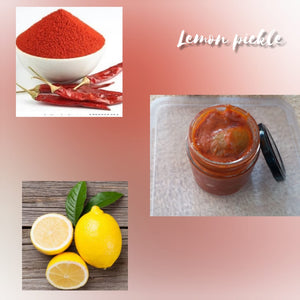 This homemade lemon pickle is a perfect accompaniment for all meals. It is made at home in a clean environment with fine quality ingredients. 

Ingredients: Lemon, Salt, Red Chilli powder, Turmeric powder. No added preservatives and colour. 
100% Vegetarian
Shelf life: If refrigerated it stays fresh for more than 6 months. 
Quantity: 200gms
Delivery within 2-3 days