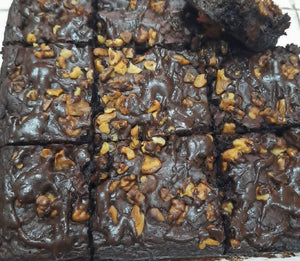 Walnut Double loaded Chocolate Brownie made with Nutri mix is Gluten free. Made with special nutrimix powder containing 21 types of millets, grains and seeds. 
Shelf Life & Storage: 3 days in room temperature, 7 days when refrigerated
Contains Egg
Delivery within 2 to 3 days
Good taste though personally prefer less of bitterness and excellent presentation......
Thank you
Excellent
Very satisfied ..nicely packed and presented.
It was yummy..though I didn't get to have it everyone for it was made liked it a lot. thanks