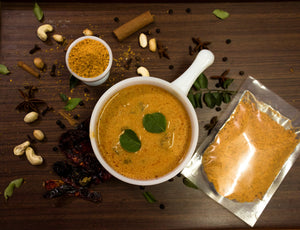 Kaari is a traditional Bohri dish which is mildly spiced with coconut flavours and very easy to cook with this masala.
A very rich home-made masala that can also be added to other curries and kormas.
Weight: 100g
good buy
The kaari masala is definitely worth the buy. Nicely made masala : )
I made a chicken kaari curry using the kaari masala... It turned out to be very delicious and appetizing... The masala had a perfect blend of spices that made it very aromatic...
It satisfied my soul on a rainy day...
It's a must try...