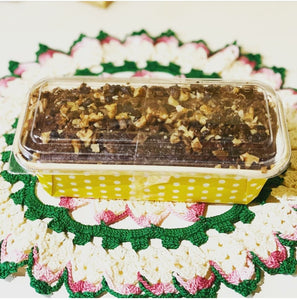 A flavourful, healthy option for your untimely cravings!
Major Ingredients: Banana, Oats, All purpose flour, Chocolate chips, Walnuts, Dessicated coconut, Crushed roasted peanuts, Olive Oil
100% Vegetarian
Quantity: 400g of Loaf
Delivery within 2-3 days
This product is available for delivery only in Chennai 
Addiction overload
Totally loved this combination in a healthy loaf ....grab a piece anytime of the day and fulfill your hunger and sweet cravings in one go!!!
Rukaiya bakes is always d best presentaion commitments towards the order and this time it was ordered during cyclone then too order was completed on time
Amazing healthy cake
Loaf was amazing, healthy, yummy, filling.. I njoyed every bit of it.. Highly recommended.. Keep up d good work